04 Jun

Check Us Out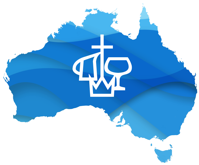 Christian and Missionary Alliance of Australia
The Alliance
We are The Alliance, a multi-ethnic Christian community with churches in Brisbane, Sydney, Canberra, Melbourne, Adelaide and Perth.
We love Jesus and we love telling people about Him. Internationally there are about 22,000 Alliance churches in 60 countries with more than 6 million Christians worshipping in Alliance churches worldwide. Each C&MA church has its own flavour but they all tell the good news of Jesus Christ and encourage all believers to know him deeply.
Click on the links below to find a church near you or to find out more about the Alliance.
Find an Alliance church in Australia
http://www.cma.org.au/churches/
Find out more about the Christian and Missionary Alliance